Ships Services :
we are leading ship management , ship brokers ,ship charters ,tug & barge owners, bunker suppliers ,stewording ,ship & air cargo clearing agents, import & export of cargo from indian ports at tide up forign ports at south & west Africa-Pireaus-Greece
Service Round The Clock
Ship Suppliers & Repairs at Major And Minor Ports of India
we have own work shop for repairs at Ship side,Deck, Engine., double bottom etc.Supply of all kind of Ship's Stores, provisions & bond stores. Suppliers of all kind of Bunkers and Fresh water Through Barges at along side & inner & outeranchorage.specilist in motar rewanding /fresh water/gangway water/electric generator/etc.Refilling of ships bottles viz ( Oxygen / Acetylene / Freon / Co2 / Fire extinguisher).,etcChipping & Painting / Hatch Lime Washing / Cleaning works / Sand blasting. Supply of all kind of Packing Materials dunnage wood / Craft Papers .,etc Spare parts supplier all over world Fm Scrap Yard Ship Manning agents We serve the Ports of South Africa-Pireaus-Greece
Send an email
Sale & purchase of Ships & Ships Spare Parts
we are dealing in ships and tug and barges sale & purchase in good condition of the age of 20 to 25 & scrap vessel.we are suppliers of IInd & new spare parts in good conditions to the vessel call at indian ports and export & imports of spare to the forign ports.we have stock of main engine spare parts and radio equipements.we can arrange any ship spare (a to z) as per need of the vessel.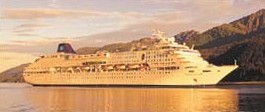 Cargo Ship , Tanker, Cruiser Ships
we are suppliers at Cargo ship & Tankers & Cruises ,and Tug & Barges and Salvage Tuges at Indian ports at alongside ,Anchorge ports . we are speclist Ship Repairs at anchorage ports and suppliers of bunker & fresh water by our barges.